Seasonal employment
Minneapolis relies on seasonal staffers to help prepare for Election Day.
Learn more about the different roles
Administration support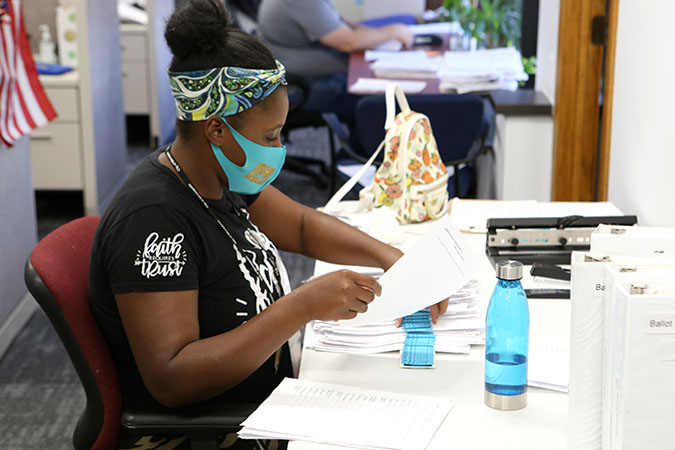 All of our daily work begins with the support of our administration staff. This team ensures that the entire office has what it needs to run a successful election.
Administration staff responsibilities include:
Answering phone calls and written communication
Assisting office visitors and voters
Managing and ordering office and election supplies
Supporting other program areas as needed
Early Vote Center staff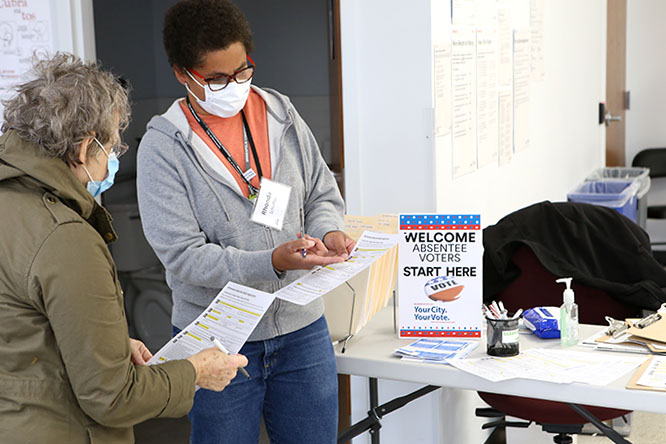 We always have one Early Vote Center (EVC) open for the 46-day early voting period in a given election. In larger election years, we open additional EVCs around the City.
EVC staff responsibilities include:
Providing customer service and assistance to voters
Answering questions about the voting process
Processing applications and issuing ballots
Assisting with set-up and take-down of voting areas
We always need EVC staff who have second-language skills. These staff help support voters who speak another language - especially Hmong, Spanish, and Somali.
Election Judge coordination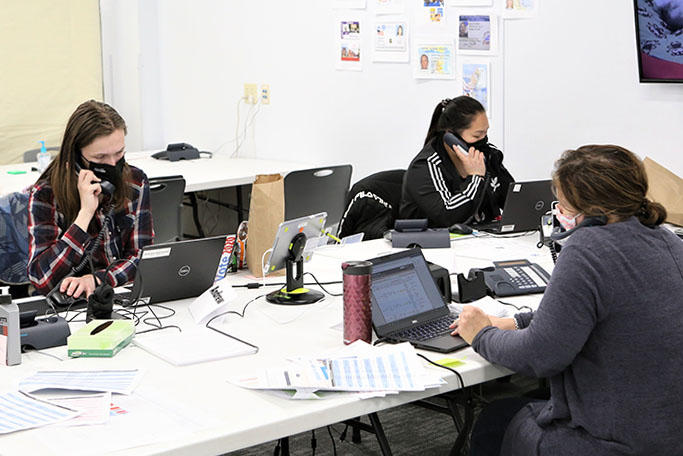 Our election judge management team supports our greater election judge workforce. We hire a few different roles to not only help with recruitment and communication, but also to assist with training.
Election judge team responsibilities include:
Scheduling training and Election Day assignments
Talking with election judges on the phone and through email
Creating election judge training materials and coursework
Processing hiring paperwork and evaluations
Supporting election judges on Election Day
Mail operations team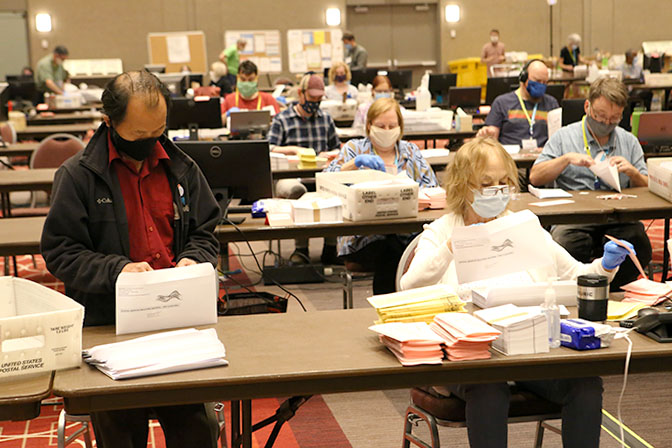 Any Minnesota voter can choose to vote early by mail. Our mail team supports these voters throughout the entire process of voting by mail. We ensure voters complete the application, receive their ballot, and return it by the stated deadline.
Mail team responsibilities include:
Processing mail ballot applications
Managing data in the Statewide Voter Registration System
Organizing materials to go in mail ballot packet
Answering voter questions regarding their mail ballot
Preparing ballots for tabulation
Warehouse management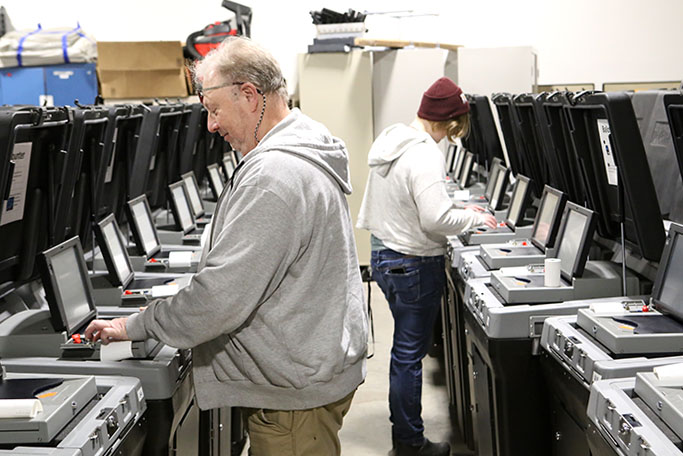 Our warehouse stores materials and equipment used throughout the city on Election Day. We house the equipment needed to run each and every voting precinct.
Warehouse staff responsibilities include:
Maintaining inventory for equipment and supplies
Testing all equipment before and after elections
Packing and unpacking all materials
Collecting and analyzing different election statistics
Work on Election Day
Only interested in working on Election Day? Apply to become an Election Judge. We need 1,500-2,000 staff on Election Day.