Student Election Judge
Students as young as 16 can serve as an election judge (poll worker) in this Minneapolis program.
Be a student election judge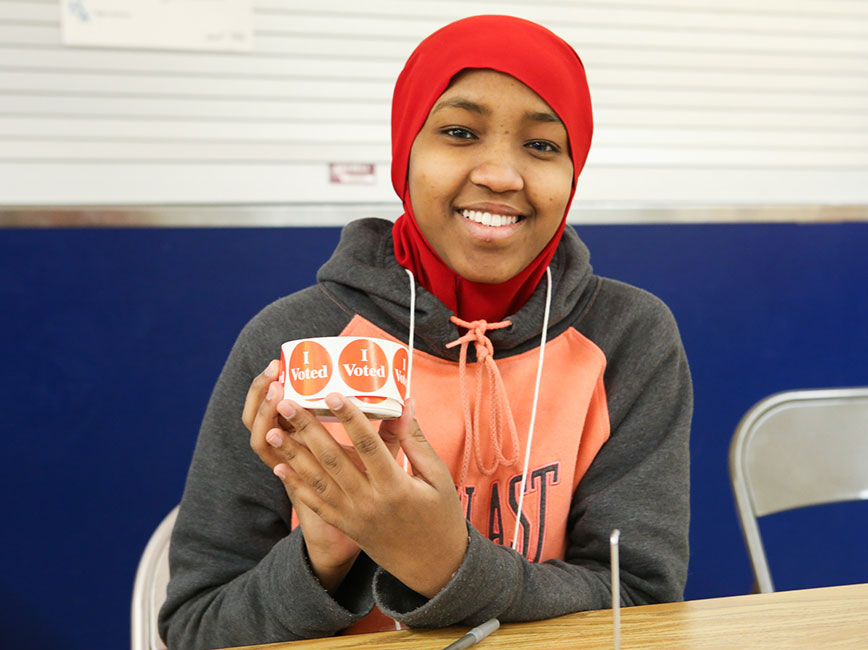 Who can apply
To apply as a student election judge, you must be a:
U.S. citizen
High school student age 16 or older
Resident of Hennepin, Anoka, Carver, Dakota, Ramsey, Scott, Sherburne, or Wright County
We work with coordinators at many area high schools, but students from any educational program or youth group from the counties listed above may apply.
Permission
If you're under 18, you need a parent or guardian to sign the permission form.
If you serve during the school year, your principal also must give permission after your training.
About the job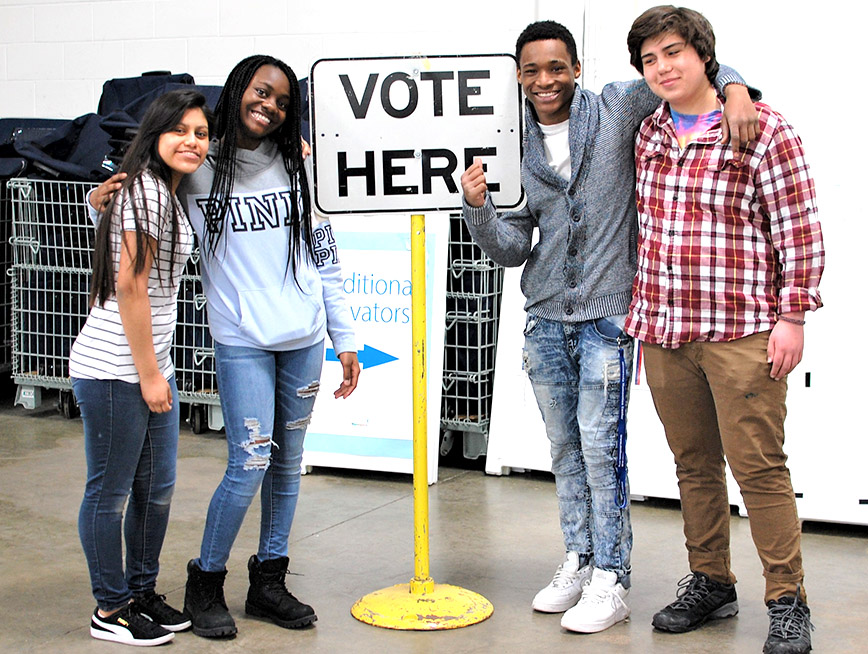 Location
We staff many polling places in the city on Election Day. You can ask to be assigned as close to home as possible or agree to work anywhere in the city where we need help.
Most polling places are located close to public transportation in buildings such as park buildings, schools, churches, or large apartment buildings.
Pay and hours
You can choose to volunteer or be paid.
We pay $17.15 an hour.
You must attend a three-hour training course.

Choose a shift to work on Election Day.
Hear from past students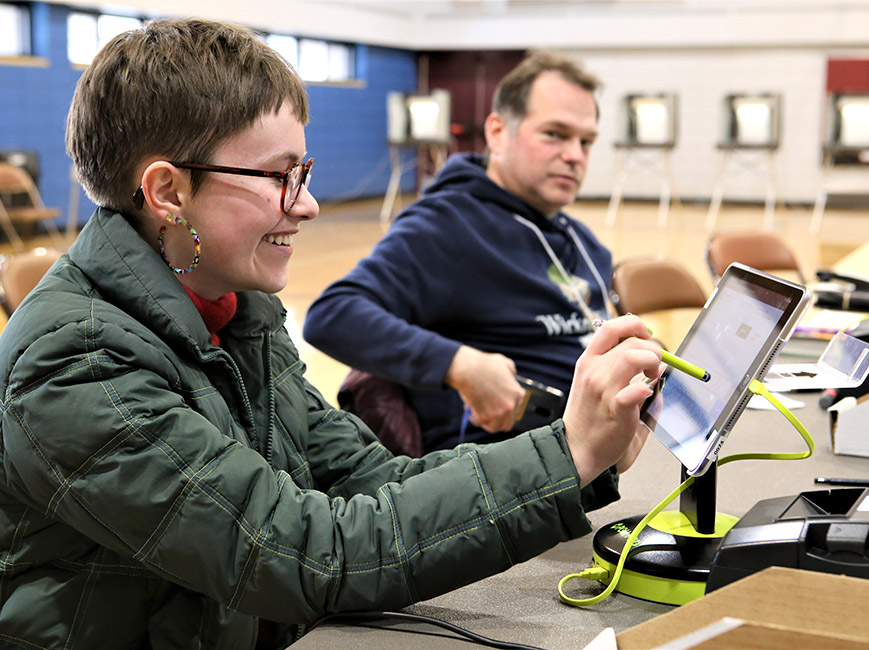 What's it like to be a student election judge in Minneapolis?
"There were so many people at my polling site that were veterans of this process and were happy to teach me and pass on knowledge."
"Everyone was very dedicated, supportive, and kind. I felt comfortable and useful."
"The other election judges I worked with were extremely helpful in answering questions I had. Also, they were all kind and smiling - wonderful to be around all day! The Head Judge and Assistant Head Judge seemed to care about us and made sure we all had jobs to do, as well as quickly coming to our aid if a voter had a question that we didn't know how to answer."
"I enjoyed working in a peaceful environment and with people I didn't know very well. Everyone was very helpful and understanding."
"It was overall easy for me to get involved and very accessible, and it was cool to participate in voting even though I'm not old enough to vote yet."
"I truly loved this experience, if there was a job similar to the voting precincts I would definitely look into it."