Minneapolis Elections & Voter Services
980 Hennepin Ave. E.
Minneapolis, MN 55414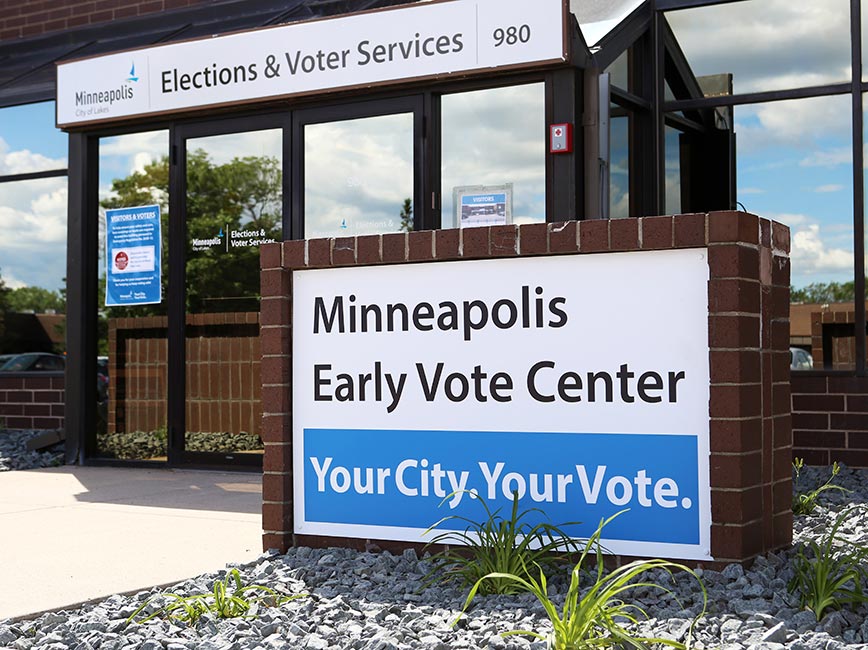 Early voting for the 2021 Municipal Election will begin on Friday, September 17, 2021.
Any Minneapolis voter may choose to vote early, no reason needed. Early voting opens 46 days before an election.
Who can vote here
Minneapolis residents only.
Services
Early in-person voting
Voter registration
Language support
Voting accommodations (ballot marking device, curbside voting)
Mail ballot drop-off
NOTE: Hennepin County Elections will not have a downtown early vote center open in 2021.